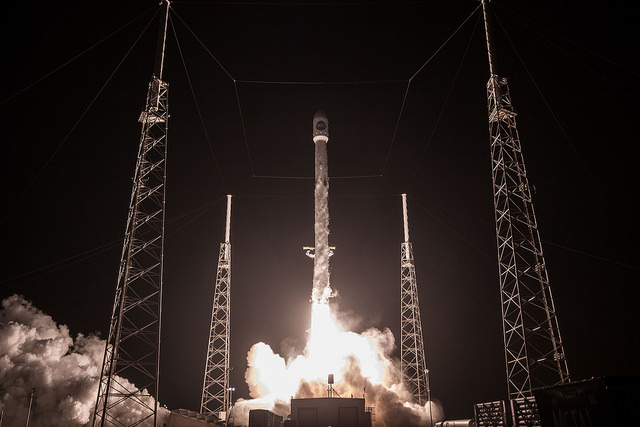 Falcon 9 Successfully Launches HISPASAT 30W-6 Communications Satellite
A SpaceX Falcon 9 rocket successfully launched the HISPASAT 30W-6 commercial communications satellite at 12:33 a.m. EST today from Launch Pad 40 on Cape Canaveral Air Force Station. Launch was originally scheduled for February 25 but was postponed to allow troubleshooting of a payload fairing pressurization issue. The rocket's first stage booster was not recovered, but it did, however, fire its landing burn engines which were visible several hundred miles away in a crystal clear sky. The booster was not expected to survive its ocean "landing". Recovery on a barge at sea was not possible due to high seas in the Atlantic Ocean which did not allow the landing barge to leave Port Canaveral over the weekend. This was a bit disappointing to SpaceX, as the first stage booster used in this launch was being flown for the first time.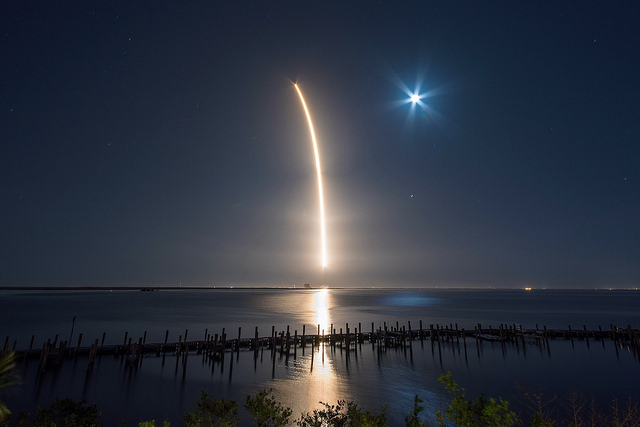 Built by Space Systems/Loral and having a design life of 15 years, HISPASAT 30W-6 is a commercial communications satellite operated by Madrid-based Hispasat, the world's leading provider in the distribution of Spanish and Portuguese content. The satellite will be deployed in a geosynchronous orbit at 30 degrees West and will offer a range of services, including television, broadband, corporate networking and other telecommunications products. It features 40 Ku band transponders, 6 Ka band beams and 10 C band transponders. HISPASAT 30W-6 will serve Europe, the Mediterranean, the Americas and northwest Africa. Fully fueled, the satellite weighed about 13,000 pounds at launch. Roughly the size of a city bus, SpaceX says this is the largest satellite they have ever launched.