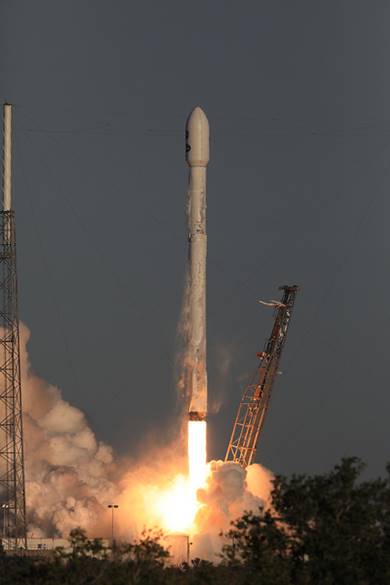 Falcon 9 Successfully Launches TESS Mission For NASA
A SpaceX Falcon 9 rocket successfully launched the Transiting Exoplanet Survey Satellite (TESS) for NASA at 6:51 p.m. EDT today from Cape Canaveral Air Force Station Launch Pad 40. Launch was delayed two days to give engineers time to study issues related to the rocket's guidance, navigation and control system. TESS is scheduled to fly by the Moon on May 17 and use the body as a slingshot toward its ultimate High-Earth Orbit, a highly elliptical orbit with a low point of 67,000 miles by a high point of 233,000 miles. TESS should be able to achieve its working orbit by mid-June. The Falcon 9 first stage booster launched today was successfully recovered on the "Of Course I Still Love You" drone ship located in the Atlantic a few hundred miles east of the Cape.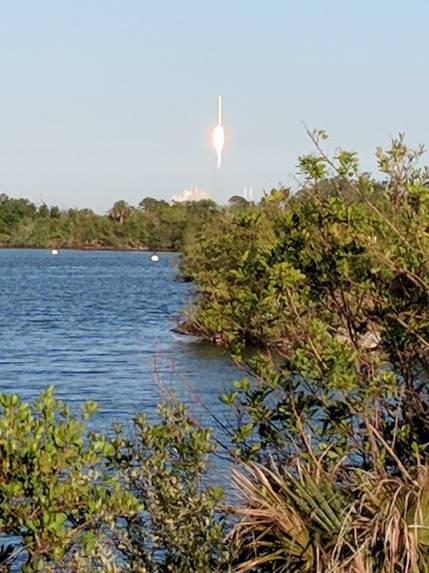 TESS is an Explorer-class planet finder. In the first-ever spaceborne all-sky transit survey, TESS will identify planets ranging from Earth-sized to gas giants, orbiting a wide range of stellar types and orbital distances. The principal goal of the TESS mission is to detect small planets with bright host stars in the solar neighborhood, so that detailed characterization of the planets and their atmospheres can be performed.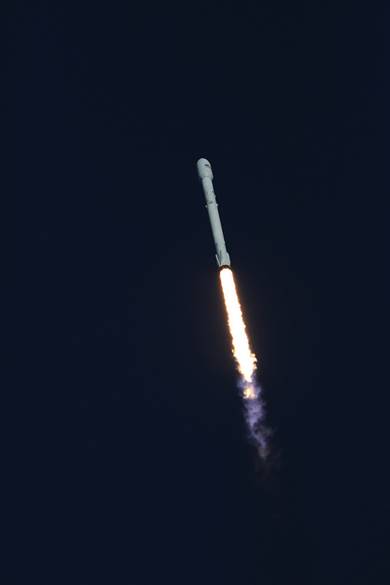 TESS will monitor the brightness of more than 200,000 stars during a two-year mission, searching for temporary drops in brightness caused by planetary transits. Transits occur when a planet's orbit carries it directly in front of its parent star as viewed from Earth. TESS is expected to catalog more than 20,000 transiting exoplanet candidates. TESS should provide prime targets for further, more detailed characterization with the upcoming James Webb Telescope, as well as other large ground-based and space-based telescopes in the future.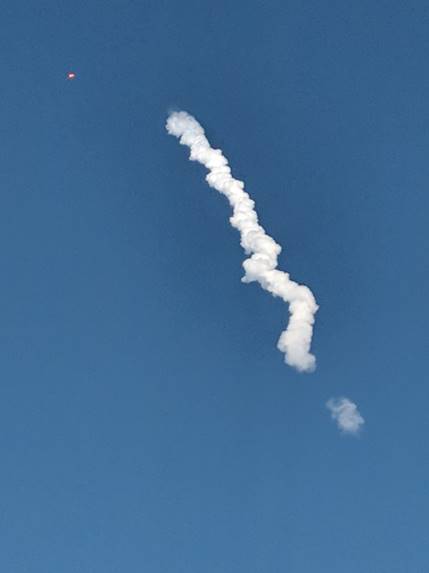 The legacy of TESS will be a catalog of the nearest and brightest stars hosting transiting exoplanets, which will comprise the most favorable targets for detailed investigations in the coming decades. TESS team partners include the Massachusetts Institute of Technology (MIT) Kavli Institute for Astrophysics and Space Research, NASA Goddard Space Flight Center, MIT Lincoln Laboratory, Orbital ATK, NASA Ames Research Center, the Harvard-Smithsonian Center for Astrophysics and the Space Telescope Science Institute.