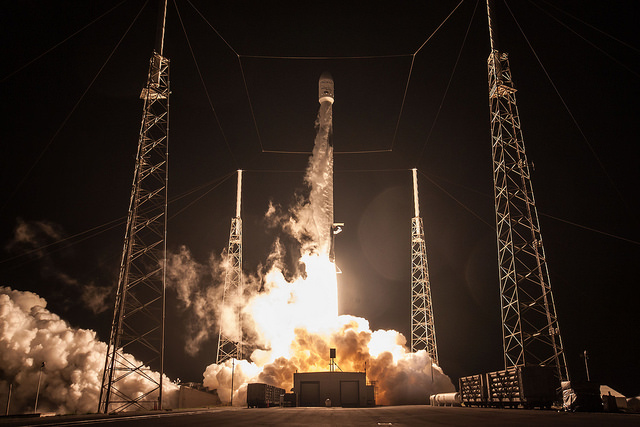 Falcon 9 Successfully Launches Telstar-19 Vantage Satellite
A SpaceX Falcon 9 rocket successfully launched the Telstar-19 Vantage satellite at 1:50 a.m. EDT today from Launch Pad 40 on Cape Canaveral Air Force Station. Launch occurred on time with no delays. This was the second launch of the Falcon 9 Block 5 version, featuring a first stage booster that can be re-flown up to 100 times with refurbishing. The first stage booster launched today successfully landed on the "Of Course I Still Love You" drone ship located several hundred miles off the Cape. The Telstar-19 Vantage satellite was successfully deployed in a geostationary transfer orbit about 32 minutes after liftoff.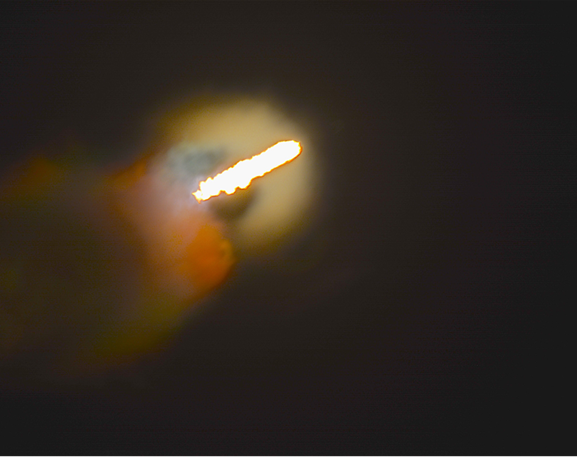 Telstar-19 Vantage is the latest in a new generation of Telesat satellites that combine broad regional beams and powerful high throughput satellite spot beams in a design optimized to serve the types of bandwidth intensive applications increasingly in demand by users worldwide. Its Ku-band coverage includes Brazil, the Andean region and the North Atlantic. Its Ka-band coverage includes South America, the Caribbean, the North Atlantic and Northern Canada. Telstar-19 Vantage is scheduled to enter service this summer. Built by Space Systems Loral (SSL), the satellite has a design life of 15 years.