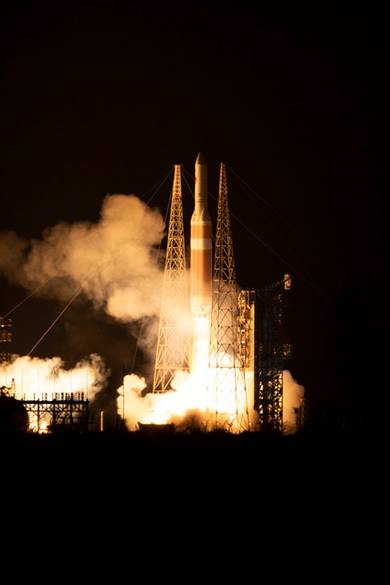 Delta IV Heavy Rocket Successfully Launches Parker Solar Probe
A United Launch Alliance Delta IV Heavy rocket successfully launched the Parker Solar Probe at 3:31 a.m. EDT today from Cape Canaveral Air Force Station Launch Pad 37B. Launch was delayed 24 hours due to a number of technical issues but today's launch occurred on time with no delays. Launch of the Parker Solar Probe marks the first time a spacecraft will travel to a star. The Parker Solar Probe will use seven Venus flybys over nearly seven years to achieve orbit of the Sun. At its closest approach, the spacecraft will hurtle around the Sun at about 430,000 m.p.h. which is the equivalent of traveling from New York to Tokyo in less than a minute.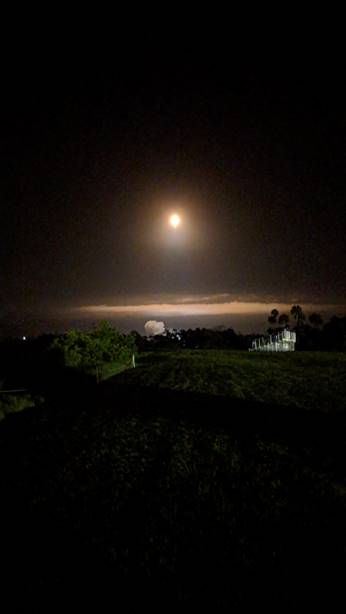 Parker Solar Probe will be immersed in the Sun's coronal plasma where temperatures can reach more than a million degrees Fahrenheit. However, the coronal plasma has such a low density that the actual heat transferred to the spacecraft will heat it to just around 2,500 degrees Fahrenheit. The spacecraft employs a 4.5-inch thick carbon-composite shield which will allow its instruments to function at a comfortable 85 degrees Fahrenheit. The spacecraft will make 24 orbits of the Sun over a period of 88 days. On its final three orbits of the Sun, the spacecraft will fly within 3.9 million miles of the solar surface, which is more than seven times closer than the current record holder for a close solar pass, the Helios 2 spacecraft, which passed within 27 million miles of the Sun in 1976. The Parker Solar Probe will employ four instrument suites designed to study electric and magnetic fields, plasma, energetic particles and will also create images of the solar wind. A primary spacecraft mission will be to aid our ability to forecast changes in Earth's environment caused by solar activity which may affect life and technology, such as interruption of satellite service. The spacecraft will also endeavor to answer the question as to why the solar atmosphere is much hotter than its surface.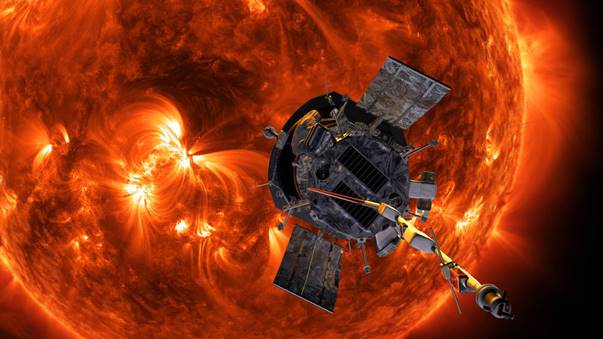 The Parker Solar Probe is named after scientist Dr. Eugene N. Parker, whose investigations pioneered our modern understanding of the Sun. This marks the first time a NASA spacecraft has been named for a living individual. Dr. Parker and members of his family were on hand at Cape Canaveral to view the launch. The Parker Solar Probe is part of NASA's Living With a Star program, managed by the NASA Goddard Space Flight Center in Greenbelt, Maryland for NASA's Science Mission Directorate in Washington, D.C. The Johns Hopkins University Applied Physics Laboratory provided the spacecraft for NASA. Scientific instrumentation is provided by the Naval Research Laboratory, Princeton University, the University of California Berkeley and the University of Michigan.