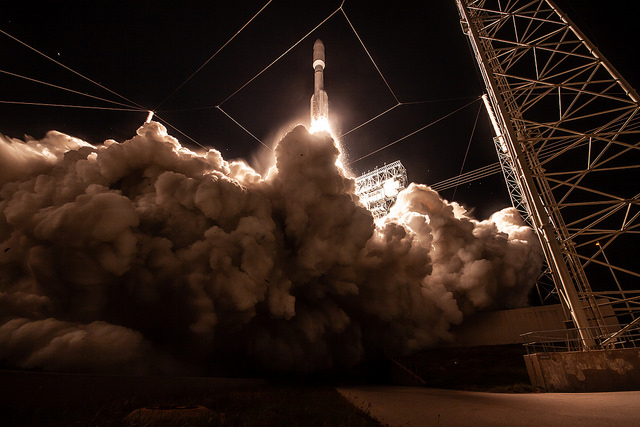 Atlas V Successfully Launches Military Satellite
A United Launch Alliance Atlas V rocket successfully launched the AEHF-4 military satellite at 12:15 a.m. EDT today from Launch Pad 41 on Cape Canaveral Air Force Station. Launch occurred on time with no delays. The rocket launched was the most powerful Atlas V variant, Version 551, featuring a five-meter fairing, five solid rocket boosters and a single-engine Centaur second stage.
AEHF-4 is the fourth in a planned constellation of six satellites in the Advanced Extremely High Frequency (AEHF) System, a joint service geosynchronous satellite system that provides survivable, global, secure, protected and jam-resistant communications for high-priority military ground, sea and air assets. The system enables the National Security Council and Unified Combatant Commanders to control their tactical and strategic forces at all levels of conflict up to and through a nuclear war scenario.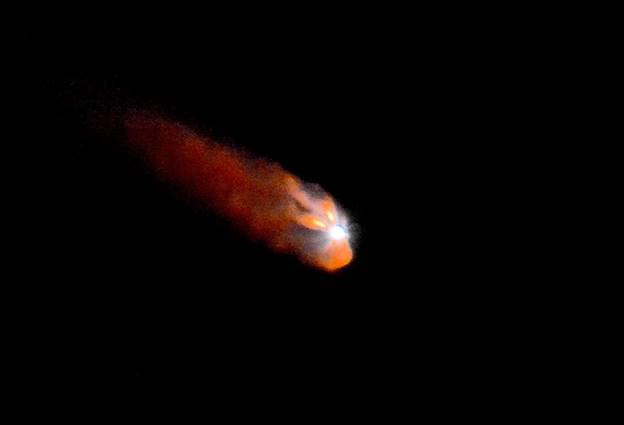 The AEHF system is a follow-up to the Milstar constellation and is intended to augment and improve existing Milstar capabilities. AEHF provides connectivity across the full spectrum of mission areas, including land, air and naval warfare, as well as special operations, strategic nuclear operations, strategic defense, theater missile defense, space operations and intelligence. The primary AEHF stated mission is to provide nearly worldwide secure and survivable satellite communications. The satellite payload consists of onboard signal processing with crossbanded Extremely High Frequency (EHF) and Super High Frequency (SHF) communications capability. The AEHF-4 satellite was built by primary contractor Lockheed Martin Space Systems Company.