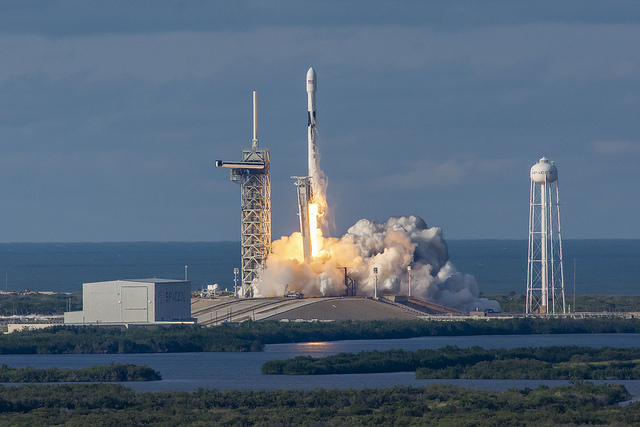 Falcon 9 Successfully Launches Es'hail-2 Communications Satellite
A SpaceX Falcon 9 rocket successfully launched the Es'hail-2 communications satellite at 3:46 p.m. EST today from Launch Pad 39A at the Kennedy Space Center. Launch occurred on time with no delays. The daytime launch ended a six-month string of night launches from Cape Canaveral. The first stage booster employed today was being flown for the second time, having first flown for the Telstar-19 Vantage launch from the Cape in July, 2018. The booster was successfully recovered today on the "Of Course I Still Love You" drone ship positioned several hundred miles east of Cape Canaveral. The Es'hail-2 satellite was successfully deployed in a geostationary transfer orbit about 32 minutes after liftoff.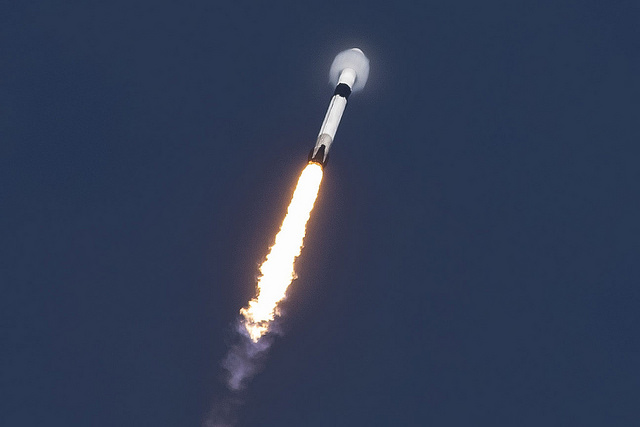 Es'hail-2 is the second geostationary communications satellite owned and operated by Es'hailSat, a company located in the Middle Eastern nation of Qatar. The satellite offers Ku-band resources to support a wide variety of applications. It also features multi-transponder Ka-band capacity, providing businesses and government customers secure communications across the Middle East and North Africa. The satellite's multi-mission architecture will provide content transfer, broadcast distribution, enterprise communications and a variety of government services. The satellite was built by Mitsubishi Electric (MELCO) and has a design life of about 15 years.