Relativity Space/Air Force Announce Redevelopment Of Launch Complex 16
Relativity Space, a start-up rocket manufacturer and space launch provider, in association with the Air Force, has formally announced the redevelopment of long dormant Launch Complex 16 on Cape Canaveral Air Force Station. Redevelopment of the complex will commence immediately and the company could conduct it first launch there, that of its Terran I rocket, as early as late 2020. The following is an updated Launch Complex 16 fact sheet, soon to be available at www.spaceline.org.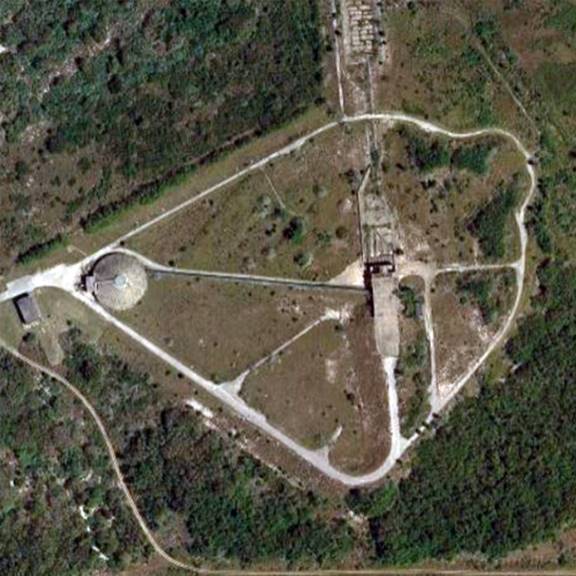 LAUNCH COMPLEX 16 FACT SHEET
Configuration: Single Blockhouse, One Launch Pad (Titan and Terran I), Multiple Mobile Launchers (Pershing)
LAUNCH PAD 16
Current Status: Under Redevelopment
First Launch: December 12, 1959
Final Launch Prior To Redevelopment: March 21, 1988
Number of Launches Prior To Redevelopment: 162
Vehicles Launched Prior To Redevelopment: Titan I, Titan II, Pershing IA, Pershing II
Launch Complex 16 was one of four launch complexes built in support of Titan missile testing. The complex was built at a cost of about $5 million. Construction began in 1957 with acceptance by the Air Force in June, 1958. Titan I and II test launches ceased at the site in 1963. Launch Complex 16 was reassigned to NASA in January, 1965 and redesigned as a test stand for static firings of the Apollo Service Module propulsion engine. The complex was deactivated in 1969, and NASA returned it to the Air Force in January, 1972.
In 1974, due to its existing blockhouse and ample real estate, the facility was used in support of Pershing IA and ultimately Pershing II missile testing. These launches employed the blockhouse, but not the launch pad. Pershing IA and Pershing II launches took place from specialized mobile launchers located throughout the grounds. Pershing launch operations officially ceased at the site on June 1, 1988 in the wake of the Intermediate Nuclear Forces (INF) treaty with the U.S.S.R. Launch Complex 16 was subsequently abandoned, with the blockhouse and original Titan launch pad concrete launch support structures left intact.
In 2019 the Air Force turned over Launch Complex 16 to Relativity Space, a start-up rocket manufacturer and launch provider. The company plans to launch its Terran I rocket from the facility as early as late 2020. The company will use groundbreaking 3-D printing technology to fabricate the rocket and its components. While much of Launch Complex 16 will be renovated, it is expected that the historic blockhouse will remain intact for Relativity Space operations.