Delta IV Rocket Successfully Launches WGS-10 Air Force Satellite
A United Launch Alliance Delta IV rocket successfully launched the WGS-10 satellite for the Air Force at 8:26 p.m. EDT today from Launch Pad 37B on Cape Canaveral Air Force Station. Launch was originally scheduled for March 13, 2019 but was postponed to allow troubleshooting of a technical issue with the rocket. Today's launch was scheduled for 6:56 p.m. EDT but slipped to 7:11 p.m. EDT due to delays in pre-launch processing. Launch was further delayed to 7:52 p.m. EDT as engineers tackled technical issues with the rocket's first and second stages. Launch was postponed to 8:26 p.m. EDT as problems with the NASA Tracking and Data Relay Satellite (TDRS) system were resolved. The TDRS system is required in order to provide telemetry support and ascent data from the Delta IV after it is launched.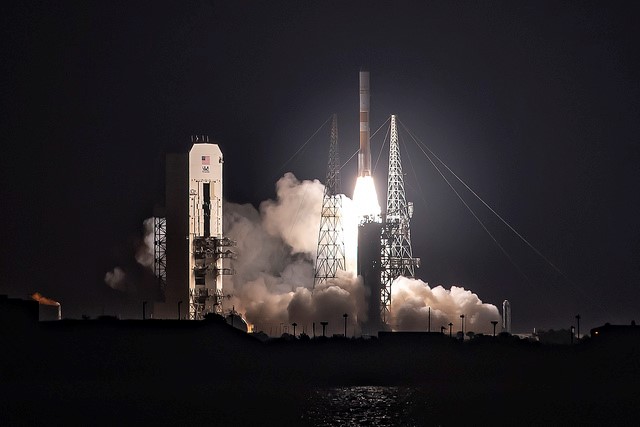 The Delta IV rocket launched today was the 5,4 version, featuring a five-meter payload fairing and four solid rocket boosters. The first stage produced a liftoff thrust of about 705,000 pounds, augmented by a thrust of about 281,000 pounds from each solid rocket booster. The 13,200-pound WGS-10 satellite was successfully deployed about 36 minutes after launch. The satellite is currently on its way to geostationary orbit about 22,000 miles above Earth.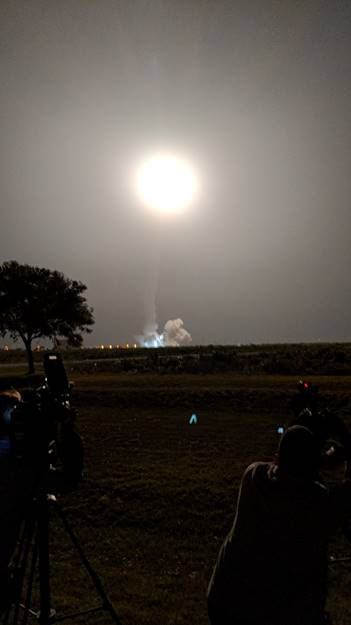 WGS-10 is the tenth satellite in the Air Force Wideband Global SATCOM (WGS) constellation. As the backbone of the U.S. military's global satellite communications, WGS provides flexible, high-capacity communications for the nation's warfighters, including marines, soldiers, sailors, airmen, the White House Communications Agency, the U.S. State Department, international partners and other special users. The WGS system is composed of three principal segments. These are the Space Segment (satellites), the Control Segment (operators) and Terminal Segment (users).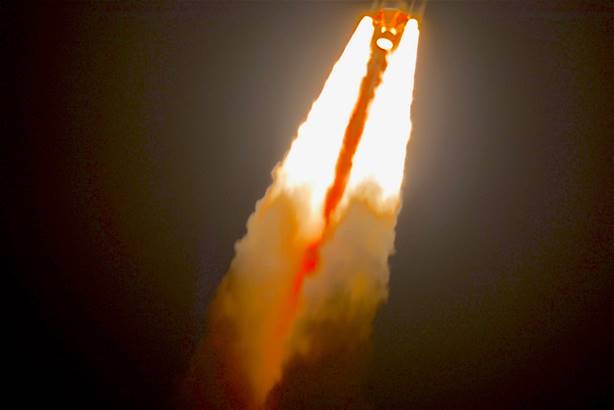 The WGS satellites are the Department of Defense's highest capacity communications satellites. Each satellite provides service in the X and Ka frequency bands, with the ability to switch back and forth from these bands as needed. Each satellite is digitally channelized and transponded. These characteristics provide a described "quantum leap" in communications capacity, connectivity and flexibility for WGS users. Just one WGS satellite provides more capacity than the entire Defense Satellite Communications System (DSCS) constellation, which WGS is augmenting and ultimately replacing. WGS satellites are manufactured by Boeing Defense, Space and Security corporation.