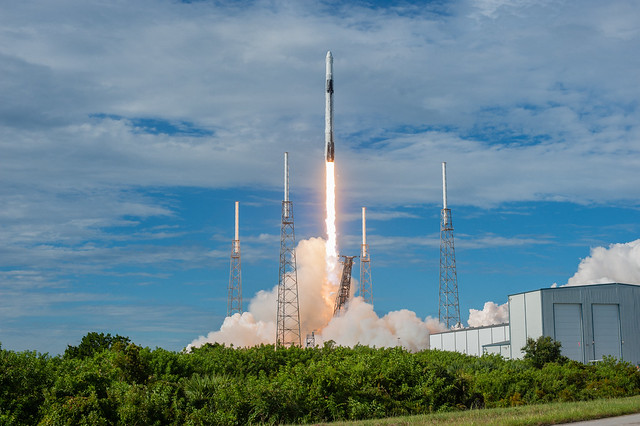 Falcon 9 Successfully Launches CRS-18 Payload For NASA
A SpaceX Falcon 9 rocket successfully launched the CRS-18 payload for NASA at 6:01 p.m. EDT today from Launch Pad 40 on Cape Canaveral Air Force Station. Launch was delayed about 24 hours due to bad weather. CRS-18 consists of a SpaceX Dragon capsule bound for the International Space Station (ISS) with about 5,000 pounds of supplies, equipment and experiments. The Dragon capsule flown today is making its third flight, having supported the CRS-6 mission in April, 2015 and the CRS-13 mission in December, 2017. The Falcon 9 first stage booster flown today made its first flight and was successfully recovered with a landing at Landing Zone 1 on Cape Canaveral Air Force Station. The CRS-18 payload successfully separated from the Falcon 9 second stage about nine minutes after liftoff, and will reach ISS on Saturday, July 27.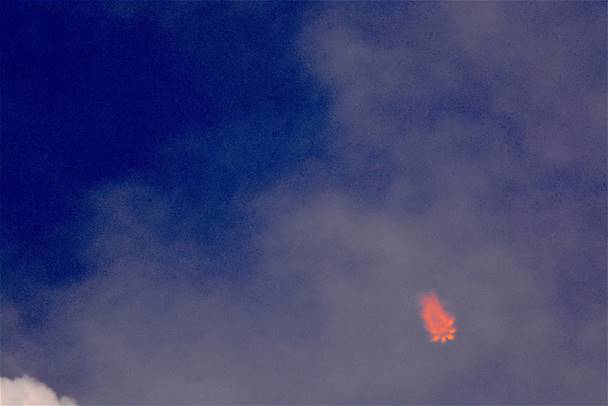 This is the eighteenth of 20 SpaceX missions to ISS currently contracted with NASA under the Commercial Resupply Services contract, however additional missions are expected as the space agency has extended the SpaceX contract through at least 2024. CRS-18 carries dozens of experiments in support of more than 250 investigations currently ongoing aboard ISS. Highlights of the experiments launched today include BioRock, an investigation of how microbes attached to rocks are able to break down rock and extract minerals. The BioFabrication Facility (BFF) will investigate methods for the 3-D printing of living tissue, perhaps one day allowing the fabrication of human organs. A Goodyear Tire experiment evaluates the creation of silica fillers and their properties. The Space Moss experiment will determine the possibility that mosses can provide food and oxygen for crews on long duration space missions.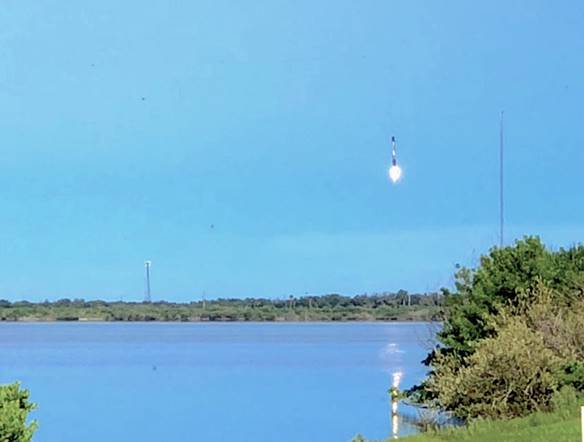 Cell Science-02 will investigate the effects of microgravity on healing and tissue regeneration, with a focus on how better bones can be generated in space, as bone loss remains a serious concern on long duration space flights. An important piece of hardware carried on CRS-18 is the International Docking Adapter (IDA), which will serve as a physical point for connecting spacecraft to ISS. IDA technology is more sophisticated than in the past, and among other things will facilitate communication between the IDA and spacecraft using lasers and sensors, enabling automated alignment and connection to ISS. The CRS-18 Dragon capsule will return to Earth with a splashdown in the Pacific Ocean off the Baja Coast carrying about 3,300 pounds of cargo following a four-week stay at ISS.