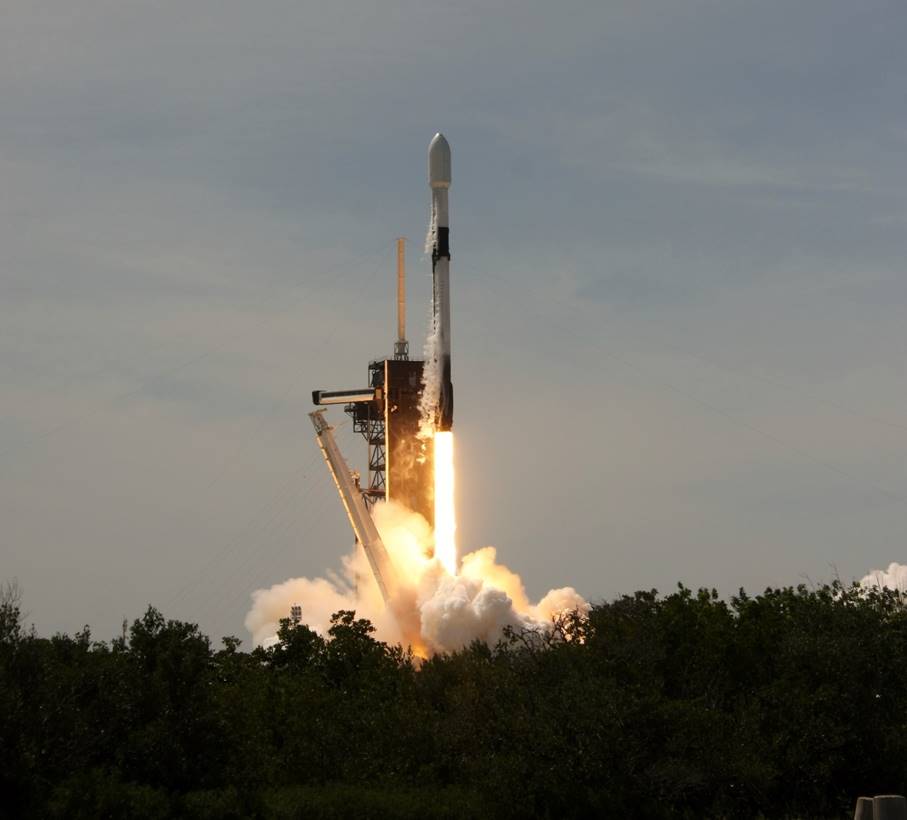 Falcon 9 Successfully Launches 60 Starlink Satellites
A SpaceX Falcon 9 rocket successfully launched 60 Starlink broadband satellites at 3:30 p.m. EDT today from Launch Pad 39A at the Kennedy Space Center. The first stage booster employed today was being flown for the fourth time, having previously supported the Crew Dragon's first unmanned flight to the International Space Station, the RADARSAT mission and the fourth launch of 60 Starlink satellites. The booster was successfully recovered with a landing on the "Of Course I Still Love You" drone ship positioned on the Atlantic Ocean about 400 miles northeast of Cape Canaveral. The rocket's payload fairing was previously flown on the AMOS-17 mission. The 60 Starlink satellites were successfully deployed in an equatorial orbit about 15 minutes after launch. This was the seventh launch of 60 Starlink satellites, bringing the total currently in orbit to 422, including two prototypes launched in 2018.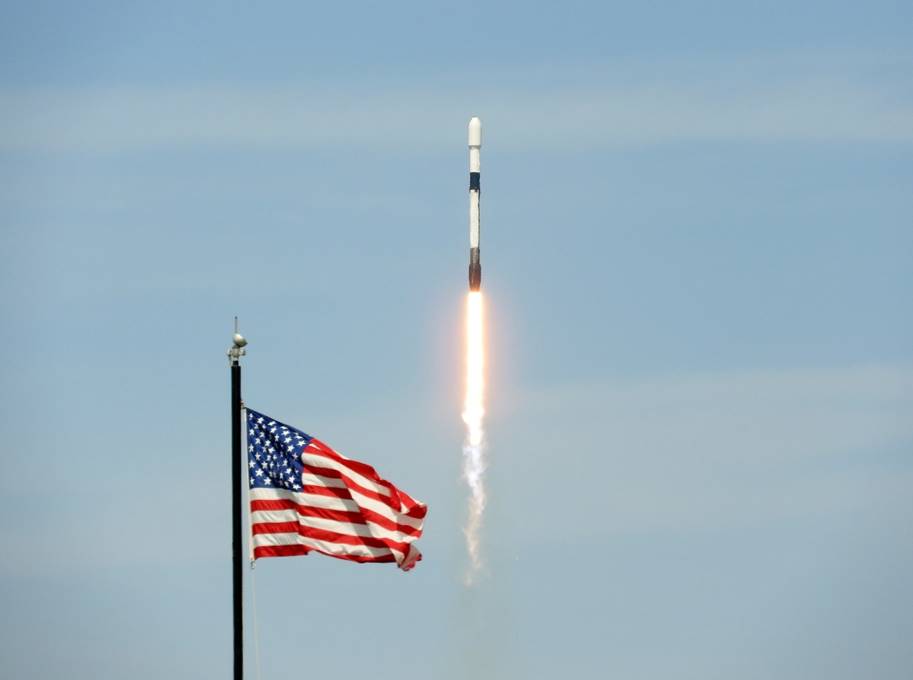 The Starlink constellation is owned and operated by SpaceX, and is designed to provide space-based broadband Internet service to those in unserved areas or for those seeking an alternative to traditional Internet service providers. SpaceX describes the constellation as "the world's most advanced broadband Internet system." Each Starlink satellite weighs about 500 pounds and employs four phased array and two parabolic antennas. This configuration provides a large amount of data transmission. SpaceX hopes to have the Starlink broadband Internet service available to users in the Northern United States and Canada later this year, with global coverage by 2021. The company has not said exactly what equipment will be needed to receive the service or how much it will cost. The entire constellation may ultimately include about 12,000 satellites.