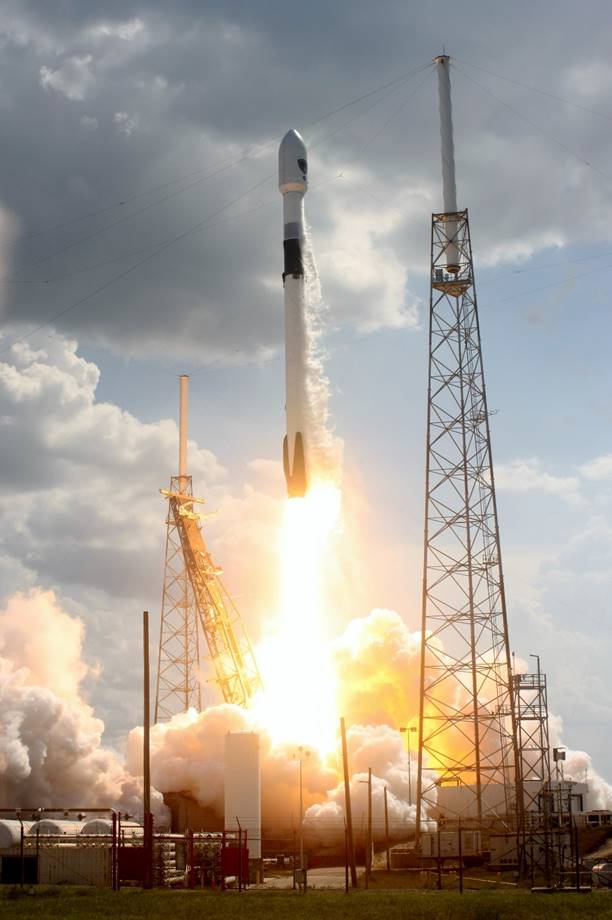 Falcon 9 Successfully Launches GPS III-SV03 Satellite
A SpaceX Falcon 9 rocket successfully launched the GPS III-SV03 satellite at 4:10 p.m. EDT today from Launch Pad 40 on Cape Canaveral Air Force Station. Launch was scheduled for 3:55 p.m. EDT but was delayed about 15 minutes to the end of the launch window to allow monitoring of lightning in the launch site area and to allow last minute measurements of weather balloon data regarding high altitude winds to be processed. The first stage booster employed today was successfully recovered with a landing on the "Just Read the Instructions" drone ship positioned on the Atlantic Ocean about 400 miles northeast of Cape Canaveral. The GPS III-SV03 satellite was deployed about 90 minutes after launch.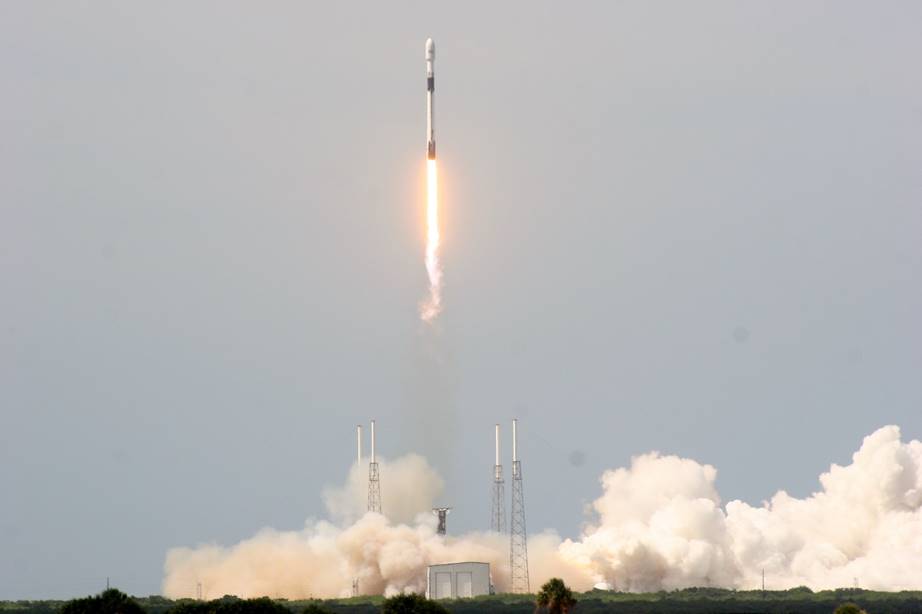 GPS III-SV03 (Global Positioning System III-Space Vehicle 03) is the third in a planned constellation of ten next generation GPS satellites. The GPS III series of satellites is intended to deliver sustained, reliable GPS capabilities to America's warfighters, U.S. allies and civilian users. GPS provides positioning, navigation and timing service to civilian and military users worldwide, with the goal of fulfilling increasing demands for the GPS system. System improvements introduced with the GPS III series include improved anti-jamming, improved accuracy and improved integrity. The satellites operate on six orbital planes at 55-degrees inclination at an altitude of about 12,000 miles. Design life is 15 years with 12 years mean mission duration. Launch weight of the satellite was about 8,000 pounds. Position accuracy is within 0.63 meters. Prime contractor for GPS III-SV03 is Lockheed Martin.