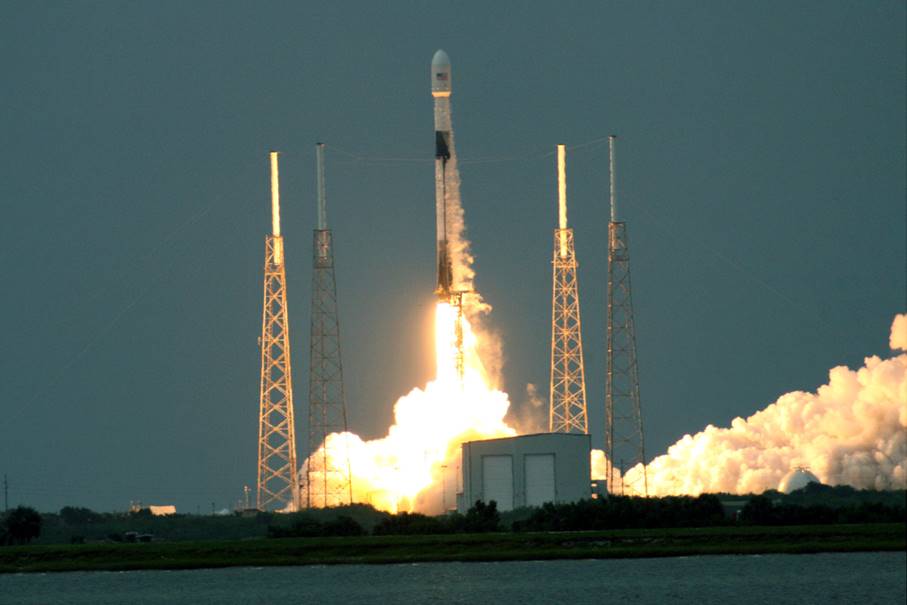 Falcon 9 Launches SAOCOM-1B Satellite For Argentina
A SpaceX Falcon 9 rocket successfully launched the SAOCOM-1B satellite for Argentina at 7:19 p.m. EDT today from Launch Pad 40 on Cape Canaveral Air Force Station. The first stage booster employed today was being launched for the fourth time, having previously supported the CRS-19, CRS-20 and ninth Starlink missions. The booster was recovered today with a landing at Landing Zone 1 on Cape Canaveral Air Force Station, with the descending booster producing deafening twin sonic booms heard for miles around. This marked the first SpaceX polar orbit mission from the Cape and the first polar orbit launch from the Cape since 1969. Launches from Cape Canaveral typically launch payloads into an equatorial orbit, but today's launch, hugging Cape Canaveral and the east coast of Florida in a southerly direction, took the payload into an orbit around the north and south poles.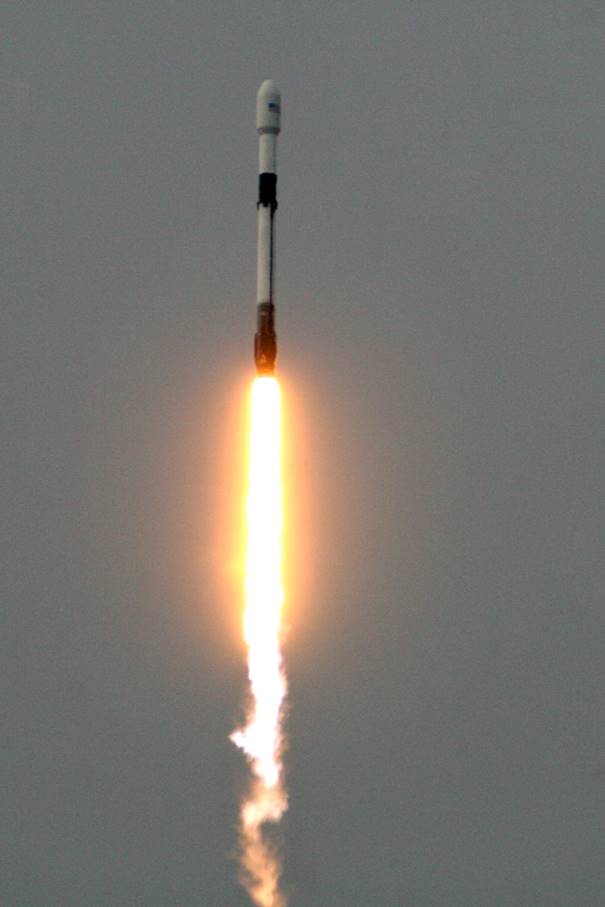 The SAOCOM-1B satellite was deployed about 14 minutes after launch. Two rideshares, designated Tyvak-0172 and GNOMES-1, were deployed about an hour after launch. SAOCOM-1B (Satelite Argentino de Observacion COn Microondas, Spanish for Argentine Microwaves Observation Satellite) is an Earth observation satellite operated by CONAE, Argentina's space agency. It is designed to make observations to help mitigate and monitor natural disasters. The satellite joins SAOCOM-1A, launched from Vandenberg Air Force Base in California in 2018. Both satellites will work in conjunction with four Italian COSMO-SkyMed satellites to provide frequent information for emergency managers. SAOCOM-1B weighed about 6,600 pounds at launch and has a design life of about five years.