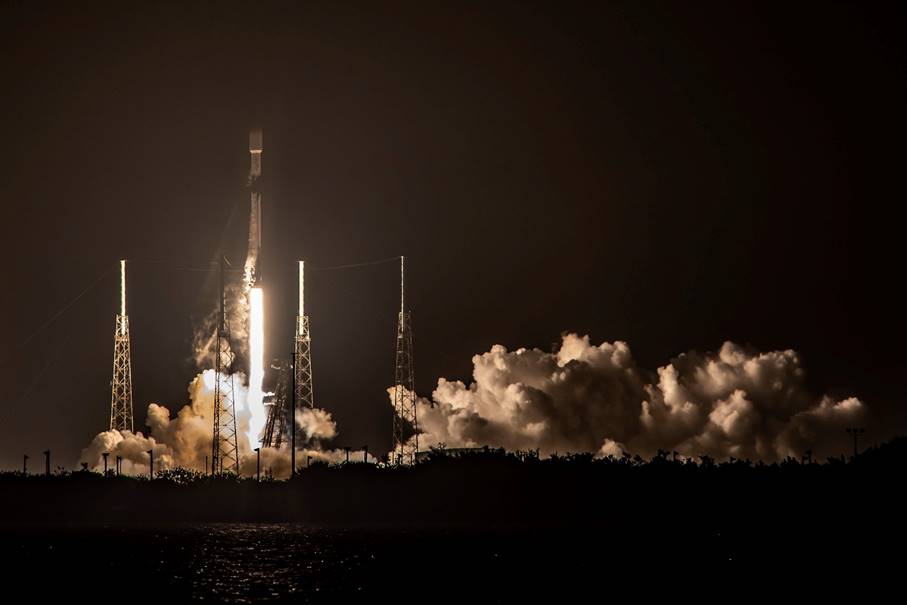 Falcon 9 Launches Next Batch Of Starlink Satellites
A SpaceX Falcon 9 rocket successfully launched 60 Starlink broadband Internet satellites at 9:13 p.m. EST today from Launch Pad 40 on Cape Canaveral Air Force Station. Launch was originally set for November 22, 2020 but was postponed to allow engineers to review data and due to bad weather in the booster recovery area offshore. The Starlink satellites, on a mission called Starlink V1.0-L15, were successfully deployed about 15 minutes after launch. The first stage booster employed today, dubbed the "fleet leader" by SpaceX, was being flown for a record seventh time. It had flown previously on the Telstar-18 VANTAGE mission in September, 2018, the Iridium-8 mission in January, 2019 and four Starlink missions in May, 2019, January, 2020, June, 2020 and August, 2020. Falcon 9 first stage boosters currently in use are designed to be launched up to ten times without refurbishment, and up to 100 times with periodic refurbishment.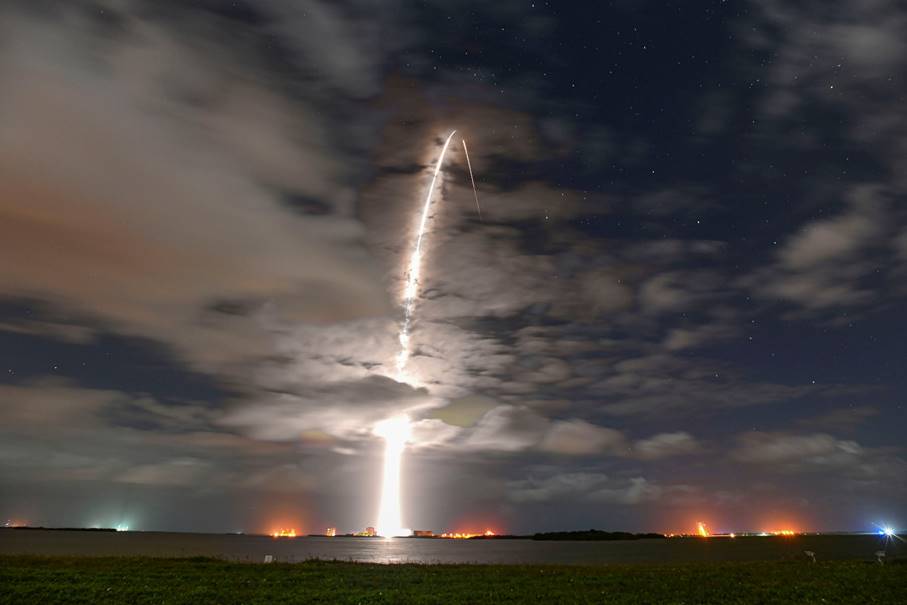 Today, the "fleet leader" was successfully recovered with a landing on the "Of Course I Still Love You" drone ship positioned on the Atlantic Ocean about 400 miles northeast of Cape Canaveral. The rocket's fairing halves, one having flown once previously and one having flown twice previously, were also recovered on the Atlantic Ocean by specialized recovery vessels. This was the sixteenth batch of Starlink satellites launched to date, marking a total of 955 launched since May, 2019. Starlink is a constellation of satellites intended to provide space-based Internet service to unserved or underserved areas, or as an alternative to traditional Internet service. On a test basis, Starlink Internet service is already available in the northern United States and southern Canada. SpaceX hopes to have the system available to the entire world some time in 2021.