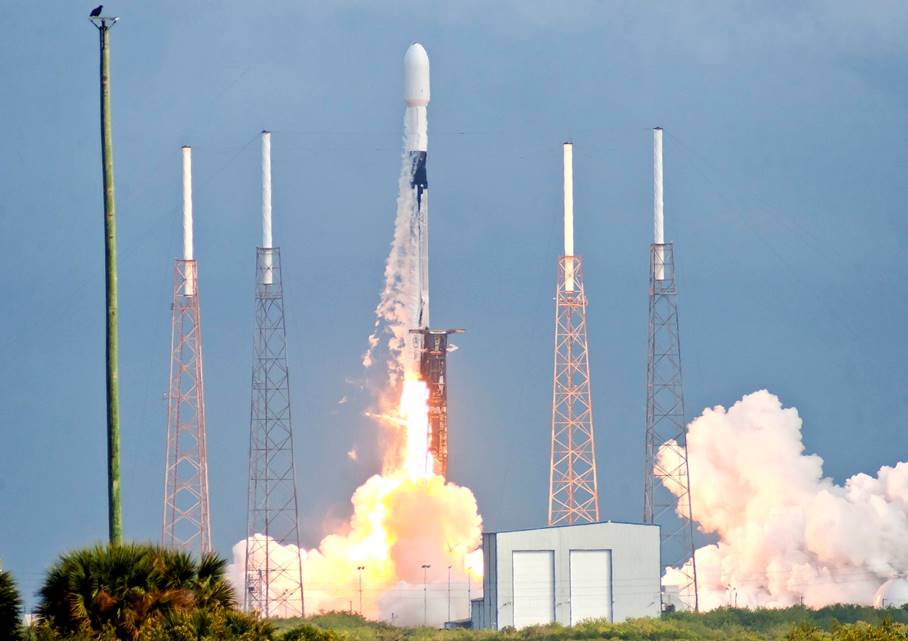 Falcon 9 Launches Record-Setting Transporter-1 Payload
A SpaceX Falcon 9 rocket successfully launched the Transporter-1 payload at 10:00 a.m. EST today from Launch Pad 40 on Cape Canaveral Space Force Station. Launch was postponed one day due to bad weather at the launch site. The first stage booster employed today was being flown for the fifth time, having previously supported the Crew Dragon Demo-2 mission, the ANASIS-II mission, a Starlink mission and the CRS-21 mission. The booster was recovered today with a landing on the "Of Course I Still Love You" drone ship positioned on the Atlantic Ocean southeast of Miami, Florida.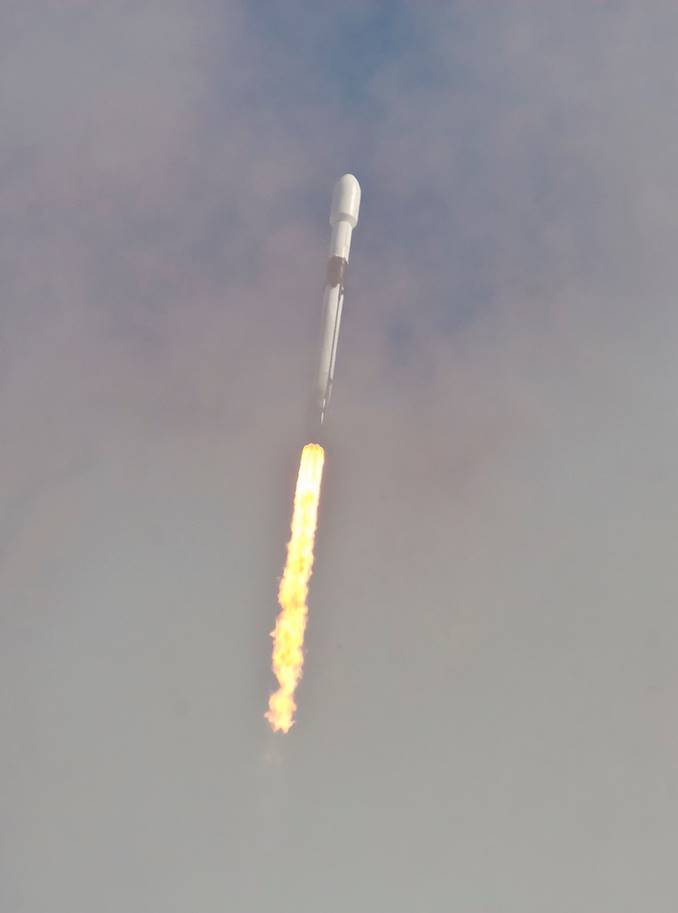 Transporter-1 represented the first dedicated Smallsat Rideshare Program launch for SpaceX. The payload carried 143 satellites representing government, industrial and educational sectors and including ten SpaceX Starlink broadband Internet satellites, the first ones to be launched on a polar orbit. The satellites launched today included cubesats, microsats and orbital transfer vehicles with weights ranging from a few pounds to a few hundred pounds. This was the largest number of satellites ever launched aboard a single rocket. Deployment of the satellites was completed about 90 minutes after launch.